As cycling enthusiasts, we understand the thrill that comes with a smooth ride. The USA boasts a vast cycling community, with many exploring terrains from bustling city streets to tranquil country trails. However, the exhilaration of the journey is heavily dependent on the gear we carry, especially when it concerns the condition of our bike's tires.
Enter the world of HP/HV (High Pressure/High Volume) switchable bike pumps, and if you're in the market for one, the GIYO GP-993 is a model that deserves your attention.
What is a 2 Stage Bike Pump?
A 2-stage bike pump is a type of bike pump that has two stages of inflation, one for high volume and one for high pressure. This makes it ideal for inflating both mountain bike and road bike tires quickly and efficiently. The high-volume stage moves more air per stroke, making it easy to get your tires up to a base pressure. The high-pressure stage then allows you to fine-tune the pressure to your desired level.
Why GIYO GP-993 Stands Out
While bike pumps are aplenty, the HP/HV switchable variety, like the GIYO GP-993, represents a game-changer in bicycle maintenance.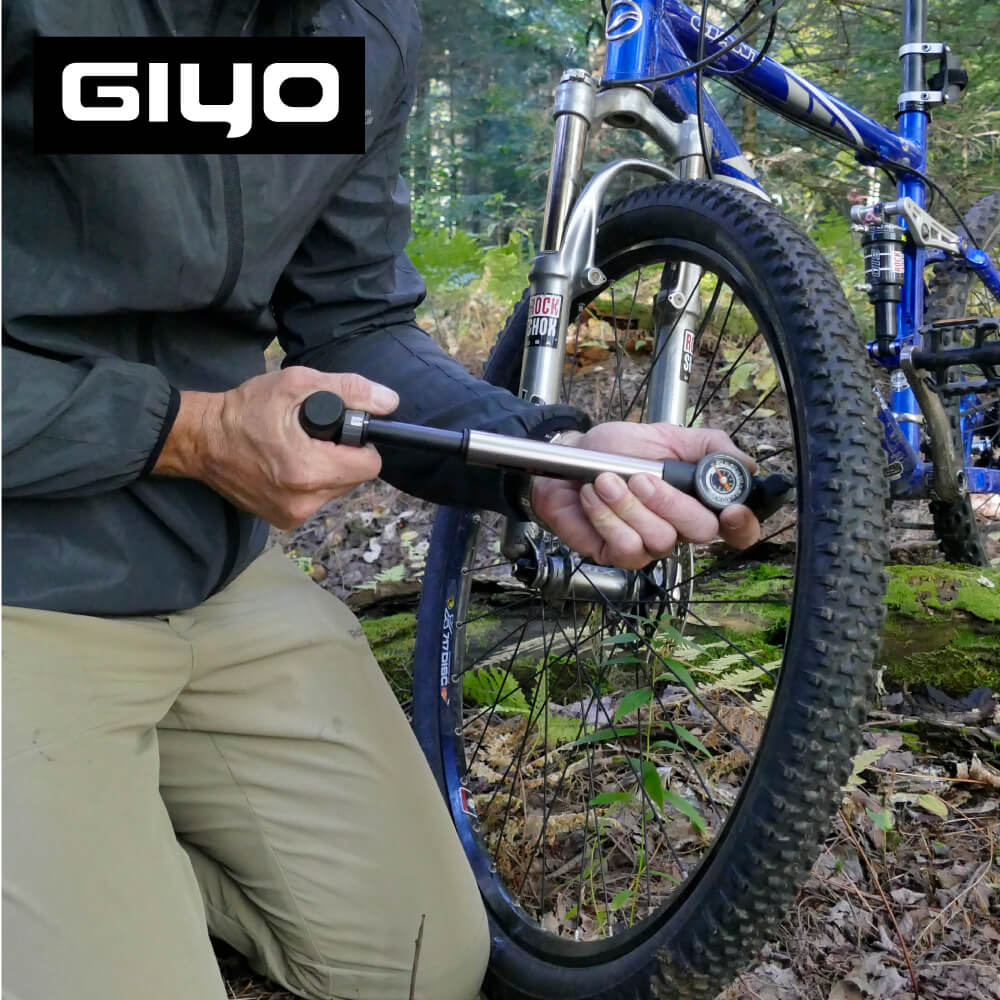 Dual-functionality with 2-Stage HP HV 120 PSI Design: GIYO's GP-993 allows you to move seamlessly between high volume for MTB and Fat Bike tires and high pressure for the more slender Road Bike tires, thanks to its easy-to-use HP/HV selector.
Secure, Leak-proof Inflation: With the secure valve lock lever, you can achieve an optimal fit on both Presta and Schrader valves. This ensures swift, uninterrupted inflation every time.
Precision Matters: The bike pump tire pressure gauge ensures your tires achieve the right pressure level for a balanced and comfortable ride.
Designed for Today's Cyclist: Portability is key. The GIYO GP-993 is not only compact but lightweight, making it a handy companion for any trip.The included frame mount kit also makes sure that the pump is always available.
Quality Assurance: Crafted in Taiwan, the GP-993 pump is a testament to GIYO's commitment to quality. We are one of the top global pump manufacturers; we design and manufacture all of these pumps ourselves at our production facility in Taiwan.
Get the Best Deal Now!
Exciting news for those considering the GIYO GP-993 – it's currently on a special discount at our Amazon store! Quality, efficiency, and affordability come together with this offer. So, why wait? Head over to our Amazon store and grab the GP-993 at a reduced price. Ensure you're geared up for 2023 and all the cycling adventures that await.
Gear matters. And when it comes to ensuring a smooth, uninterrupted ride, the GIYO GP-993 HP/HV switchable bike pump is an asset every cyclist should consider. With its blend of features and the current discount on our Amazon store, now might be the perfect time to add this gem to your cycling toolkit. 🚴‍♂️🛒🎉