GIYO CO2 inflators have some special features that give them an advantage over other inflation methods. Check out our guide to see if these are the right solution for you.
1 Safety
Giyo CO2 inflators have a separate air flow control valve. In cheaper inflators you need to handle the CO2 cartridge during inflation to regulate the gas flow. The cartridge becomes very cold in use and this can be a safety issue for your hands. Giyo inflators have a separate air flow control valve. You screw in the cartridge and then only use the air flow control valve for inflation. This is much safer and also allows for more controlled CO2 flow.
2 Portability
Giyo CO2 inflators are the ultimate solution for on-the-go inflation. Their compact size, no larger than your thumb, makes them incredibly convenient to carry with you wherever you go, which means you will have an inflation solution available when you really need it. Our inflators can be stored  in your saddle bag or even attached to the frame of your bike with our secure frame mount along with the cylinder. Giyo CO2 inflators are small, but they are also incredibly lightweight, making them a perfect addition to any cyclist's toolkit.
3 Fits any Tire
With our Schrader and Presta compatible valves you can use our CO2 inflators to inflate any tire from a high pressure road bike tire to a 29" fat tire or e-bike tire. You would normally require different types of hand pumps to achieve this range of inflation requirements but the CO2 inflator can handle them all. 
4 Speed
For many experienced riders CO2 inflators are an essential part of their toolkit. When you are in a competition or training as part of a group you need to get back on the trail rapidly so CO2 inflation is the best option in this scenario. If you are a bicycle commuter then a CO2 inflator is also invaluable especially in poor weather or when on your way to work as it will inflate the tire rapidly and will get you back on the road and on schedule very quickly compared to most traditional bike tire pumps.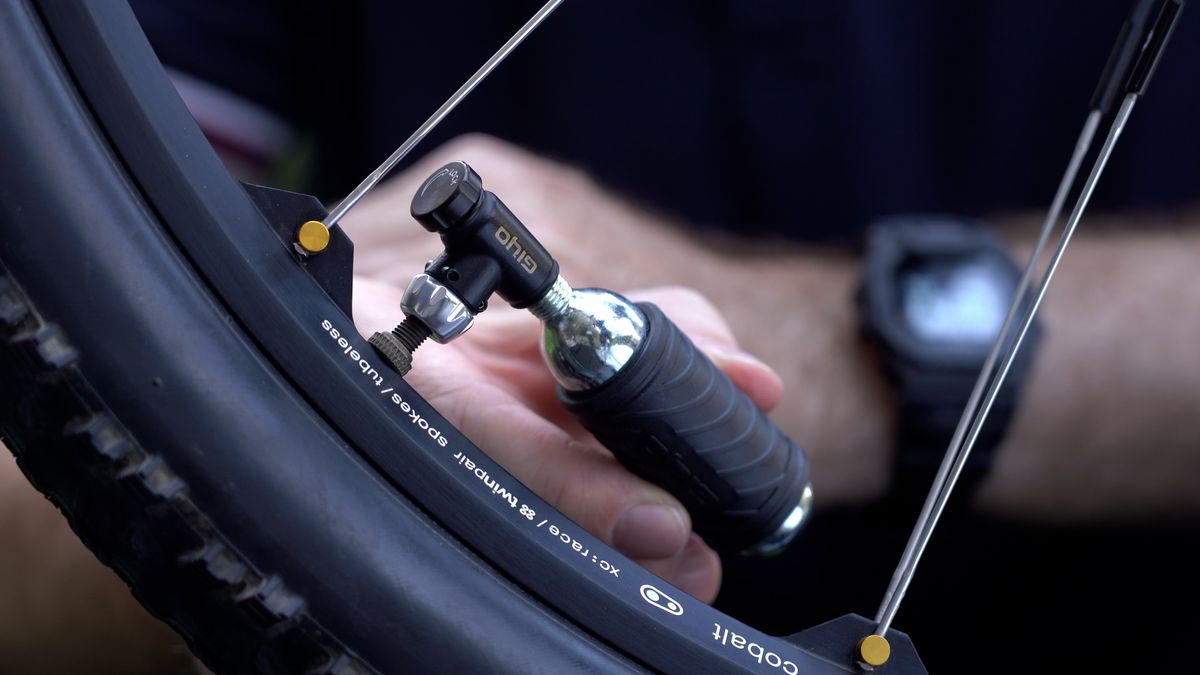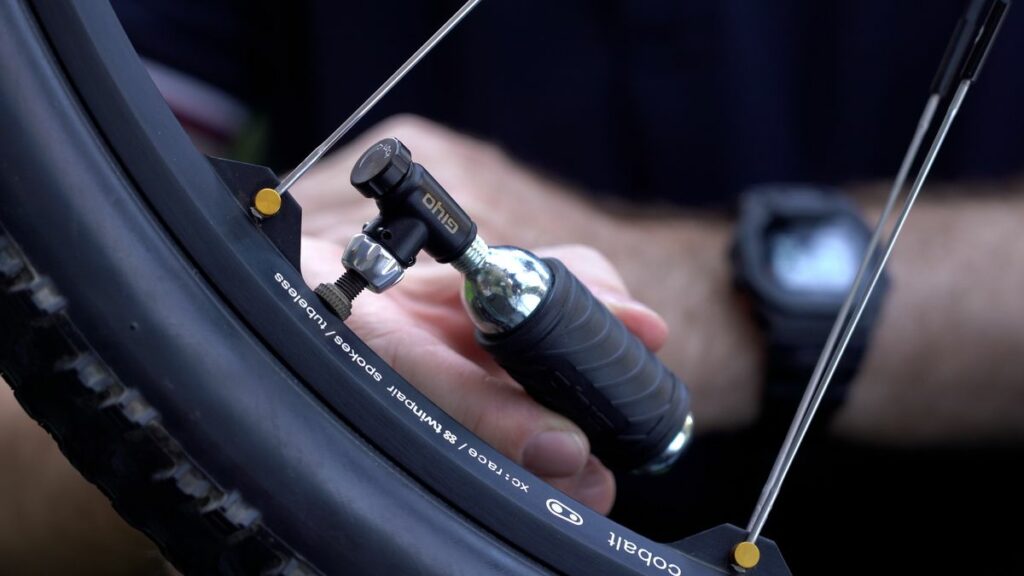 5 Durability
Many cheap CO2 inflators are made of cheaper alloys that can have issues under pressure and may not be as durable as they should be. Giyo CO2 inflators are made from high quality CNC machined aluminum alloy that is extremely light and durable so they will be able to withstand the knocks and regular usage whilst maintaining their durability.
You can view our selection of CO2 inflators here and order them through our Amazon shop here